The online course will teach you how to set up a Profitable Home Business, and it is perfect for anyone wanting to learn more about White Doves or Pigeons. We are proudly Offering this Online Course to teach you all about Pigeons and Doves and How to start your own White Dove Ceremonial Release Business.
Learn how to train white doves, how to breed them, what to feed them, medications and diseases, flock management, plus loft designs, what kind of perches to use, nests, and more. There is a complete Professional Business Plan -- just fill in your financial information. Learn how to market, where to advertise, what to charge your customers. Find out how to prepare the day before for a wedding release... In short, you will learn everything you need to know about starting your own successful, profitable business! For less than the cost of a pair of doves, get all the answers BEFORE you make costly mistakes!
The entire course is online and you study just as you would a website, but you can download any information or print the pages if you want to for future reference. We can update it to keep all of the information current. It is more comprehensive than any other option for getting your business up and running. There is no time limit, so take your time, study, come back and review as you proceed.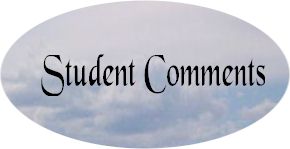 If you have questions, please do not hesitate to ask before you sign up; be sure to read the STUDENT COMMENTS from past students of White Doves 101.


Outline of White Doves 101
The Basics
History of White Doves and Domestic Pigeons
Wartime Heroes and other great stories
The Color White and how to keep breeding for white
Homing Instinct - what we know and don't know
General Terminology - Be able to talk the talk
Flock Management for success
Loft Design and Plans with many examples and tips
Feeding, Breeding & Care of Doves and Pigeons
Health & Diseases of Pigeons and Treatments
Training Pigeons to preform
Special Techniques for Ceremonial Release Dove displays
Record Keeping
The Ceremonies
The Day Before - getting ready for a release
Selling and Shipping Birds
A Business Plan for a profitable business
Permits
What to charge
Contracts and Terms of Release
Websites and how to get one
Resources for continuing support with great links for more information and/or equipment & birds
FAQ's answered
Library with printable brochures, contracts, fliers, marketing tips, FAQ's, etc.
In short, White Doves 101 is the complete body of information necessary for launching a successful business/hobby/passion for one of the most beautiful creatures you will find on this earth. This course will give you access to the best online white dove resource available. There is a small fee for the course ($29.95). The entire course is less than the cost of one dove!